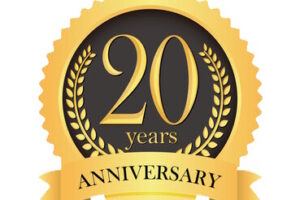 There are few topics in Jewish society which can simultaneously evoke rage, empathy, and unsolicited opinions and advice as Jewish dating. To take just one example, my statistical analysis of dating prospects drew approval from other frustrated singles, criticism for contradicting the positive experiences of others, and suggestions as to other sites to try and even a few specific set-up offers. Aside from the blog posts here and elsewhere, there are numerous books on the world of Jewish dating including "Shidduch Crisis: Causes and Cures," which ironically can be added to your wedding registry.
To be sure, I've done my share of personal reflections as a single – after all it's great blog fodder. Longtime loyal readers may recall such classics as The Harm in Being Nice, Waiting on a Friend, The Mind of a Matchmaker , and Top 10 Dating Questions – all of which for the most part still holds up today. And I've been guilty of offering my own Guide to Jewish Dating and another one specifically for online dating sites. But fast forward several years, countless women, forgettable dates, even more encouragement, criticism, and unsolicited advice, I am still single. However in the past few years serving as a Rabbi I've also gained a much better perspective. While my community attracts young Jews, it is by no means a "scene" which means there is significantly less communal pressure for single's to get married. Furthermore, I have personally adopted a "no dating congregants" policy, meaning my religious communal experience of synagogue attendance is uncharacteristically devoid of any pretense of trying to impress women.
Thus I write from the relatively unique perspective of being a single rabbi – aware of the struggles of others while experiencing the same challenges first hand. Consider it unintentional participant observation if you will. And with this dual perspective I have come to the following conclusion: the so-called "shidduch crisis" is a collection of myths which only exacerbate the social pressures and anxieties at the core of the Jewish single's community, specifically the denial of individuation.