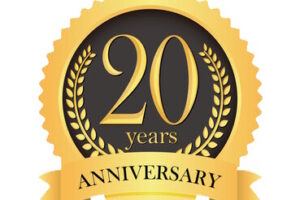 A Facebook friend recently posted a "personal list of essential reading for a thinking Orthodox Jew." These sorts of questions are fun exercises (especially for book geeks like myself) since it requires a degree of thought, introspection, and strategy. For a list to be useful to others it cannot be comprehensive; telling people to read everything is not terribly practical. 1 But there also has to be thought as to the criteria for the list. For example, there is a perpetual debate in professional sports over the Most Valuable Player award regarding whether it should it go to the "best" player or the one who contributes the most "value" to his team. Books are even more subjective in that what might be "essential" for one person might be irrelevant to someone else. In my capacity as a community Rav I was in a position where I could give targeted recommendations to individuals, accounting for their background, interests, and affinities. 2 The RCA has a reading list appropriate for prospective converts which may or may not be "good," but they can service as decent "starting points" for future discussion.
Since this is my list I'm going to make my own rules and qualifications:
I'm limiting myself to 15 books. Why 15? Because that's how many books I came up with.
Order does not matter.
All books will be in English because I'm simply more familiar with English books than those in other languages.
I'm ignoring "primary" works such as the Bible or Talmud on the grounds that these are too obvious for inclusion and someone interested in Judaism ought to be reading them anyway.
I'm assuming that readers have a more intellectual disposition which means more academic books than popular ones, though I give greater weight to books which are more accessible and "readable."
My goal in compiling this list is not for basic literacy in Torah, but for understanding the Jewish religion, particularly the manifestations of Orthodox Judaism.
These books don't simply represent books I like but the ones I've found myself citing, referencing, or recommending most often. Here I get to explain why.
Omissions from this list are not to be considered as a value judgement on those works.
All selections naturally reflect my personal biases, but I'm going to try to give a short explanation for each of my choices.
I'll conclude the introduction by saying that if you only read these books to the exclusion of everything else, you will only be moderately less well-informed. Consider these books only as isolated moments on a lifelong journey of intellectual growth.
Now, let's get to it…