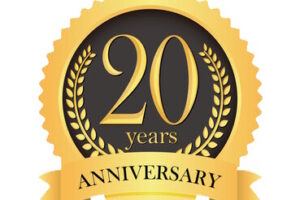 Like most people, there are some experiences in life I usually try to avoid. Most of the time it's part of an aversion to some sort of discomfort, usually phusical or psychological. Then there are those aversions which are completely irrational and get their own category:
I call one of them, "Brooklyn."
I can't really explain why I get so unnerved in Brooklyn. It could be the multi-million dollar mansions situated in anotherwise aesthetically depressed area, or the overwhelming particular Jewisness of the area one that can only be circularly defined as "Brooklyn."
Still, all fears must be confronted at some point so yesterday I joined my mother and grandparents on a little errand running excursion to Coney and J. The thinking was that while the rest of New York would be shut down – I can't remember crusing down the West Side Highway that quickly in midday – Brooklyn would be running along as usual. I didn't break out into hives or start convulsing, but there were definately some notable Brooklyn highlights:
I was in Eichlers and overheard a father and mother (different families) with respective children recently engaged (not to each other) were comparing notes on wedding preperations (ketuvah, "backup tenaim," etc). In the course of their conversation, the woman complimented the man's tie. In the spirit of holiday, the man replied, "You like the tie? It's yours. I can get these for $5." and proceeded to take off his tie, puts it on the counter, and gives it to the dumbfounded woman.
Waiting for my mother and grandmother in one of the Brooklyn dress shops, I noticed that the background music was not only sung by female, but the song was "White Christmas." I can excuse the vocalist because the only men who would enter the store would presumably already be beyond saving. But regarding the song choice, perhaps they consider it Jewish Music after all.
Someone behind the counter of a pizza shop called over a teenager and asked him if he was new in town. The teen said yes and asked how he knew. The man said it was because he noticed that every time the teen got up from a table someone else came and took it, adding with a smile, "you've got to be more careful around here – don't be so trusting."
And finally there was this priceless exchange at the same pizza store with an obviously appreciative customer:


"God bless Christmas"
"Yeah, only a Yid could pull this off."
You know, I may need to take Brooklyn off the list.
Maybe just for Christmas anyway.