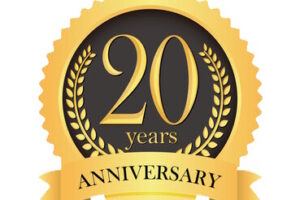 I recently wondered on Facebook how people define religious "authenticity," meaning actions or beliefs which reflect an (or the) genuine manifestation of a religion. This is a question I frequently consider regarding Judaism, particularly Orthodox Judaism, where adherents perpetually argue over which (or more accurately, whose) opinions, interpretations, beliefs, or practices define the franchise of being "Orthodox."  These sorts of questions are generally internal to Orthodox Judaism, where affiliates claim authority to determine the boundaries and legitimacy of a nominally shared identification.
At the same time, I have been more attuned to the similar arguments over what is "authentic" Islam,  which have become commonplace in the public sphere. It does not take much effort to find studies and screeds differentiating between "moderate" or "fundamentalist" Islam, or those who assert with confidence that there is no meaningful difference between them.
As someone who has had an insider's view of the debate within Judaism, I have been equally fascinated and frustrated by the parallel discussions regarding Islam. Many of the same people who can identify dozens of denominations and sub-denominations within Judaism (or Christianity) can only speak of Islam as single, unified phenomenon. Many of those who see fit to define Islam based solely on English translations of selected Quranic verses would quickly dismiss anyone whose conception of Judaism was based on similarly selected English translations of the Bible. Complicating matters even further is that as I have read the works of actual scholars of Islam, my own illiteracy in the subject matter precludes me from evaluating the merits of any statement, while my experience in reading Jewish scholarship precludes me from trusting anyone at face value.
With this in mind, I am exceptionally grateful for the contribution of the late Shahab Ahmed's What is Islam?: The Importance of Being Islamic, 1 an earnest attempt at not only defining Islam, but essentially reclaiming it.
Notes:
I came across the book via a review by Prof. Noah Feldman, a colleague of Ahmed who assisted with the final stages of the book, as Ahmed had already fallen ill before its completion. ↩